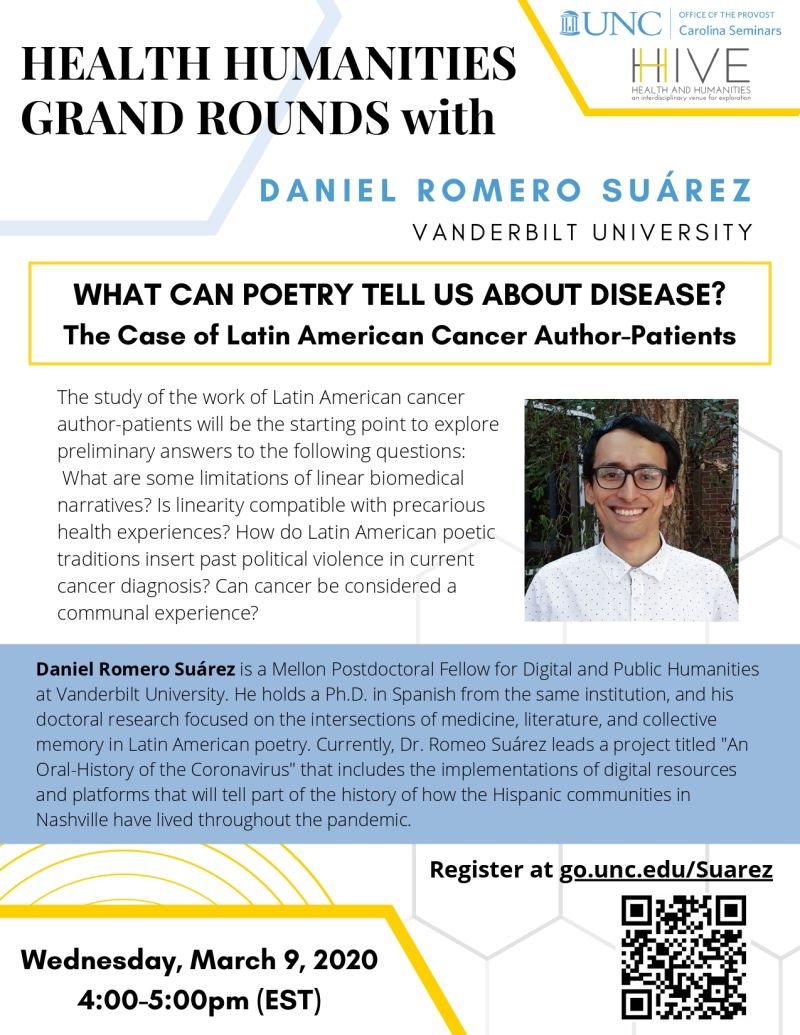 The first volumne of "Pandemic Creative Writing. Escritura Creativa Pandémica" was presented on October, 14th. The virtual meeting interwoven testimonies of how the pandemic is affecting the Latinx community in Nashville, and literary short stories.
Download the book
here


Thanks to the support by "Nashville Noticias"—news outlet based in Nashville, TN— I was able to reach the Hispanic community in Middle Tennessee.
> Link to the interview
here
[13min].


After the first workshop, I organized a final celebration that included a virtual reading with the writers




During the initial weeks of a national quarantine in Peru (and most of the world), I was invited to give a talk in the science communication project 'Ciencia Papaya' [Easy Science]. The presentation departed from the anthropology of community and close reading of poetry to show the connections between citizen contempt for social-distancing measures and previously existing social fragmentation in Peru.
> Link to the presentation
here
[45min]. 



In early July, I shared provisional findings on coronavirus literature on the Metropolitan Cultural Promotion Program Lima Lee [Lima Reads]. Unlike the previously tradition featuring mostly androcentric gazes, two projects are creating a new tradition of pandemic literature written by Peruvian women.
> Link to the presentation
here
[55min]